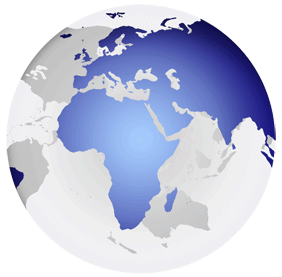 Growing

– We are here to help you manage the challenges of your organization's

growth

, development and success.
GBS Vendor Fair East 2020
Cambridge, MA
Thursday June 11th | 8:30 am - 7:30 pm
​
Hotel Marlowe
25 EDWIN H. LAND BLVD.
CAMBRIDGE, MA 02141
Vendor Fair Agenda will be available in April 2020
Come to the Vendor Fair and:
Attend presentations identifying how clinical supplies and support vendors overcame real world challenges to get the projects back on track

Attend live demonstrations of the most current industry technologies.

Interact with our top industry vendors who will share their latest and greatest service and support options.

Get answers to questions that will solve current issues and increase your value to your company.

Clinical supply solutions for Brexit

How to manage temperature controlled distribution in emerging markets

Discuss outsourcing models to help increase your efficiency and decrease timeline stress.

Learn new ways your vendor-partners can be of tremendous value to your clinical supply chain success.
​
Who will be attending? See who attended last year!
​
The following vendors attended last year (this year's list of vendors will be updated in January 2020):
​
Almac - IRT Developer

Bionical Emas - Comparator Sourcing Partner

Client Pharma - Comparator Sourcing Partner

Clinical Systems - Label Solutions Provider

Endpoint Clinical - IRT Developer & Integrator

Fisher Clinical Services - Clinical Packaging & Planning Services Provider

Global Biopharm Solutions - Clinical Supplies Quality Consulting and Training Services

Marken - Supply Chain Solutions Provider

Myoderm - Comparator Sourcing Partner

PCI Pharma Services - Clinical Manufacturing and Packaging Solutions Provider

Pacific BioPharma Logistics - Shipping & Distribution Solutions Partner

TSS - Software for temperature monitoring, trending and deviation handling & monitors provider

World Courier - Provider of Premium Logistics Services

Xerimis - Clinical Packaging Services Provider
What is the GBS Vendor Fair?
This year's GBS Vendor Fair East 2020 brings biotech & pharmaceutical companies and clinical supply vendors, representing the entire value chain, together in a relaxed setting to discuss outsourcing best practices and trends. If you're curious about what your outsourcing options are, to improve your clinical supply chain, plan to attend this fair on Thursday, June 11th.
​
This event is free to biotech & pharmaceutical sponsor company attendees, so register today.
​
What's the Agenda?​
Brexit update at 9 am. We will kick off our morning session with an overview of the clinical supplies world Post-Brexit, and how we have adapted to the changes.

Want to decrease temperature deviation handling from days to minutes? Don't miss our afternoon presentation at 1 pm

Giveaway drawings throughout the day, starting around 9:30 am and you don't have to be present to win!
​
What's the Cost?​
Vendor Fair Sponsor Company attendees must register and then get in for free

Vendor Fair Vendor Table Top Reservation is $2500 for the day

Vendor Fair - Vendor Presentation/Demonstration Room is $500 for a one hour time slot
​