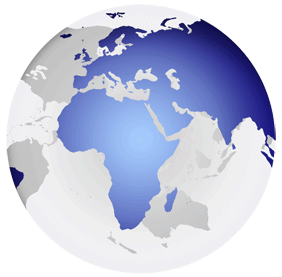 Growing

– We are here to help you manage the challenges of your organization's

growth

, development and success.
Come to the Vendor Fair and:
Attend presentations identifying how clinical supplies and support vendors overcame real world challenges to get the projects back on track

Attend live demonstrations of the most current industry technologies.

Interact with our top industry vendors who will share their latest and greatest service and support options.

Get answers to questions that will solve current issues and increase your value to your company.

Clinical supply solutions for Brexit

How to manage temperature controlled distribution in emerging markets

Discuss outsourcing models to help increase your efficiency and decrease timeline stress.

Learn new ways your vendor-partners can be of tremendous value to your clinical supply chain success.
​
Who will be attending?
​
The following vendors will be attending this year:
​
4G Clinical

Acnos Pharma CTS

Bay Area Research Logistics

Berlinger

Bertrand Clinical

CCL Clinical Systems

Citation

Cold Chain Technologies

Global Biopharm Solutions (Cultural Considerations That Will Ensure Success, When Working With Global Partners)

Global Clinical Connections

Marken (Presentation: Patient-Centric Solutions for the Evolving Clinical Trial Landscape)

Myonex

N-Side (Presentation:)

Pacific BioPharma Logistics

PCI (Expanding the Scope of Services as a Globally Integrated CDMO)

Pelican

Prisym ID

QuickSTAT

RECRO (Presentation: Setting Expectations and Planning Considerations for Clinical Supplies Post Pandemic & Reception)

ThermoFisher Scientific (Presentation: Integrated Supply Chain Strategies: Critical Milestones for Impacting Speed to Clinical Sites)

TrialCard

Xerimis - (Presentation Room & Reception)
What is the GBS Vendor Fair?
This year's GBS Vendor Fair East 2022 brings biotech & pharmaceutical companies and clinical supply vendors, representing the entire value chain, together in a relaxed setting to discuss outsourcing best practices and trends. If you're curious about what your outsourcing options are, to improve your clinical supply chain, plan to attend this fair on Wednesday, March 23rd.
​
This event is free to biotech & pharmaceutical sponsor company attendees, so register today.
​
What's the Agenda?​
We will kick off our morning session with an overview of the clinical supplies world Post-Clinical Trial Regulation, and how we are adapting to the changes.

Want to decrease temperature deviation handling from days to minutes? Don't miss our afternoon presentation at 1 pm

Giveaway drawings every hour throughout the day, starting around 9:30 am and you don't have to be present to win!
​
What's the Cost?​
Vendor Fair Sponsor Company attendees must register and then get in for free
​