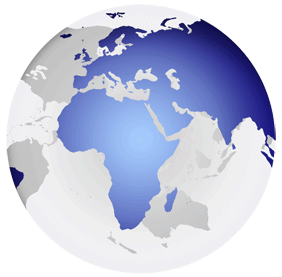 Growing

– We are here to help you manage the challenges of your organization's

growth

, development and success.
Steven A. Jacobs, MBA, R.Ph. – President
Steve is a highly skilled professional with more than 25 years of drug, biotech, teamwork, leadership and training experience for U.S. and International markets. He has a unique combination of Clinical Supply Chain, Regulatory, Logistics, Analytical, Quality, and Business Development expertise. Goal-directed, results-oriented, with a strong leadership, management and strategic planning background, Steve has been successful in operations process efficiency assessment, restructuring, improvement and change management. He has worked in large pharmaceutical organizations; a virtual medium-sized Pharma company, start up vendor clinical supplies company and was CEO of a startup company in the fire safety space. His leadership background includes his service to the US as an Army officer, helicopter and airplane pilot and logistics manager and soldier. Steve has spent more than two decades in growing leadership roles with greater accountability, responsibility, headcount and shareholder duties.
Steve is gregarious, personable and an excellent speaker, trainer and relationship builder. As a leader of productive multidisciplinary teams in matrixed global organizations, his direction set new standards while maintaining quality and balanced operating costs. He has strong problem resolution and project coordination abilities, providing consistent direction for customers, companies, employees, CROs, and other stakeholders. Steve has exceptional writing and communication skills; and is an excellent global teamwork and meeting facilitator who knows the challenges of culture and virtual teams.
Jen D'Amelio - Independent Consultant
Quality Assurance / Quality Control
Jen has over thirty years experience in the industry with over nineteen years in Quality Assurance/ Quality Control management. Jen is committed to the principles that underpin the Quality Management Systems that integrate across all company activities, departments and personnel. She provides the necessary training and support in order to produce services at the highest quality level. Her acumen coupled with her extensive knowledge of clinical and commercial processes and her passion for 'seeing things done right the first time' enables her to integrate what is necessary, regulated and optimal for her clients. Jen has extensive experience in setting up Quality operations from generating the Quality Manual to releasing investigational and commercial domestic and global product. She has worked for large, mid-sized and virtual pharmaceutical and biologics companies in leadership roles, assessing, evaluating and implementing the principles that support a successful quality management program.
Jen's attributes include excellent project management skills, assurance of regulatory compliance, recognized problem solver, attention to detail and constant focus in regard to the client's mission, dynamic, core values and satisfaction. She has exceptional writing and communication skills and understands the value of timely dissemination of quality product.
In her spare time Jen enjoys doing home design projects and spending quality time with family and friends.
​
​
​
​
​
​
​
​
Betty Walters - Executive Administrator
Betty Walters is the Executive Administrator for GBS. Betty has more than 25 years of experience at Allergan working with customers and as a supervisor in Regulatory Affairs. She has worked at Global BioPharm Solutions (GBS) for 8 years utilizing her strong organizational and people skills.
With Betty's friendly outlook and longstanding tenure in the BioPharm industry, this makes her the perfect person to oversee the registration and attendance at all GBS training courses and meetings. She is responsible for identifying training site locations, logistics and sponsor support.