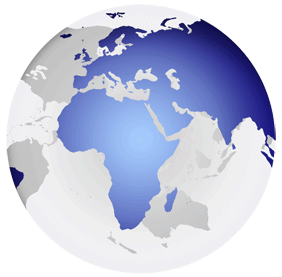 Growing

– We are here to help you manage the challenges of your organization's

growth

, development and success.
"Our business model is primarily that of integrating our consulting services, asking the right questions, training and coaching so we can guide and support our clients with a customised plan, suited to their particular needs." - GBS
Our customer-focused service modules are designed to help different types of clients get the services and expertise they need at the right level. Whether you are just starting out and need basic training on GMPs, GDPs and GCPs, or you require ongoing support and oversight, or need to evaluate vendors to help you through the process, our service modules provide valuable combinations of assessment, training, staffing and ongoing review so you are supported for the long haul.
PACKAGES/MODULES – GBS offers service modules to guide our clients through the complexities of the clinical supply chain. Consisting of dedicated support, on-site project management, consulting and training, these programs pull together strategic services to give you the help you need to be successful and positively accelerate clinical and medical outcomes.
GMP Qualification (certification)

Flexible support for FDA systems approach audits and health authority audit preparedness.

Inspection-ready GMP documentation, processes, procedures and systems in compliance with CGMPs.

Maintenance program for 1 year-quarterly assessments; process mapping, SOPs and templates

GMP/GCP Company Start-up

Flexible support to put in place required GMP documentation and systems

Mandatory for GMP start-up

Quality Policy & Quality Manual

Company appropriate procedures and policies

GMP, GCP and SOP training

GMP Continuing Improvement

Gap analysis/risk assessment, process mapping

Quality oversight to determine more efficient processes and systems, best use and allocation of resources, incorporating lean principles

Annual GMP training

Clinical Supplies Management

On-site staff for project management support

Provide essential CS SOPs, flow diagrams

Instill lean principles

Training (GCP, Stakeholder support, customer support, communication & collaboration)

Supplier Qualification Program

Physical (in person) and desktop audits

Supplier questionnaire (evaluation) template

Supplier risk evaluation
ISO Certification Readiness

Readiness for ISO certification Identify gaps and areas for improvement

9001:2015 - Plan for transition

13485:2016
Building the right culture can be just as important as solving individual problems. We have an energizing and effective approach to training that engages audiences and builds enthusiasm for critical quality and regulatory processes...